NATO non doveva fare questa delitto e provocazione Western World Makes Big Deal About "Nuclear Bunkers" In Kaliningrad, Ignores The Fact That The US Is Building A Major Military Base Three Hours Away From Russia http://shoebat.org/2018/06/20/western-world-makes-big-deal-about-nuclear-bunkers-in-kaliningrad-ignores-the-fact-that-the-us-is-building-a-major-military-base-three-hours-away-from-russia/RISPONDI
lorenzojhwh Unius KING the LEVIATHAN12 minuti fa
USA AIPAC e SpA FED 666 Neocon hanno creato questo mostro massonico di anticristo! http://shoebat.org/2018/06/18/mexican-drug-cartel-saws-of-feet-and-arms-of-man-in-his-underwear-on-video-and-they-laugh-at-him-while-he-screams-in-pain/RISPONDI
lorenzojhwh Unius KING the LEVIATHAN28 minuti fa
la shariah risponderà per tutto questo! Una bambina copta racconta l'omicidio della madre, una delle vittime degli attentati al Cairo del dicembre scorso Quando finalmente hanno fatto salire mia madre in ambulanza era già morta. Oggi non giro più per strada da sola; mio padre mi accompagna sempre ovunque. Nonostante il dolore che mi attanaglia il cuore – mia madre mi manca moltissimo – sono contenta perché ero con lei durante l'attacco e non sono stata neanche ferita. È stato Dio a sceglierla per andare in Cielo. Non voglio abbandonare il mio Paese, ma voglio trovare senz'altro il modo per studiare e vivere in modo più confortevole, soprattutto perché le nostre condizioni economiche non sono buone. Mio padre, che ha 35 anni, fa l'autista ma non ha un lavoro fisso. Mia madre era la fonte principale di entrate della nostra famiglia. Era infermiera presso il Centro Nefrologico del Cairo. Io voglio diventare dottoressa specializzata in Nefrologia, perché era quello che mia madre sognava per me. Questo è il mio messaggio a tutte le persone perseguitate nel mondo: non temete! La nostra vita è nelle mani di Dio e dobbiamo rimanere fedeli alla nostra fede".Leggi tuttoRISPONDI
lorenzojhwh Unius KING the LEVIATHAN29 minuti fa
la shariah risponderà per tutto questo! Una bambina copta racconta l'omicidio della madre, una delle vittime degli attentati al Cairo del dicembre scorso Appena io e mia cugina abbiamo visto l'arma ci siamo nascoste dietro mia madre, che ci ha gridato di scappare. Il terrorista prima le ha sparato al braccio mentre stava ancora cercando di proteggerci. Siamo corse via, ma mia madre è caduta e non è riuscita a fuggire con noi. La distanza tra noi e il terrorista quando ha tirato fuori l'arma era poco più di un metro. Mia cugina ed io abbiamo corso fino a un piccolo supermercato, in cui la venditrice ci ha nascoste dietro il frigorifero. Dal nostro nascondiglio potevamo vedere che l'uomo ci cercava con lo sguardo. Visto che non ci vedeva si è rivolto di nuovo verso mia madre e le ha sparato varie volte. Tutto questo è accaduto nell'arco di pochi minuti. Quando il terrorista se n'è andato siamo corse ad aiutare mia madre. È arrivata molta gente, ma nessuno si è avvicinato per assisterla, anche se era ancora viva. Ho chiamato mio padre, ma non ha risposto. Sono riuscita a localizzare mio zio, che è arrivato subito. È arrivata un'ambulanza, ma il personale d'emergenza si è rifiutato di far salire mia madre finché non ha ottenuto il permesso degli agenti di sicurezza, che stavano cercando per le strade il terrorista e un altro che aveva attaccato le persone che si trovavano davanti alla chiesa. Allora è iniziata una sparatoria e la gente è corsa via. Mia cugina, mio zio ed io siamo rimasti con mia madre, che mi ha guardata e mi ha detto: "Non avere paura, io sono con te. Obbedisci a tuo padre e prenditi cura di tua sorella". Quando la sparatoria è finita sono tornata in chiesa per cercare mia sorella minore, Karen, che ha otto anni ed era rimasta lì perché la catechesi dei bambini non era ancora finita. Ho visto tre persone conosciute che giacevano in pozze di sangue perché erano state assassinate davanti alla chiesa.Leggi tuttoRISPONDI
lorenzojhwh Unius KING the LEVIATHAN31 minuti fa
Una bambina copta racconta l'omicidio della madre, una delle vittime degli attentati al Cairo del dicembre scorso Uomini armati hanno attaccato i cristiani che uscivano da una chiesa copto-ortodossa alla periferia del Cairo il 29 dicembre 2017. L'attentato, rivendicato dallo Stato Islamico, ha avuto luogo dieci minuti dopo la fine della Messa nella chiesa di San Menas ed è costato la vita a nove persone. Una delle vittime era una giovane madre di nome Nermeen Sadiq. Nesma ha reso pubblico il suo racconto attraverso la fondazione pontificia Aiuto alla Chiesa che Soffre: "Quando è finita la Messa, mia cugina, mia madre ed io siamo uscite dalla chiesa. Mia madre portava un crocifisso al collo e nessuna di noi portava il velo. Nei quartieri poveri le donne musulmane spesso portano il velo per distinguersi dalle donne cristiane. Abbiamo preso una strada laterale e abbiamo visto che un uomo che si avvicinava alla chiesa in modo cadeva in una buca. Mia madre è andata subito ad aiutarlo e gli ha detto: "In nome di Gesù Cristo, sta bene?" L'uomo si è ripreso rapidamente e nell'arco di un battito di ciglia ha aperto il fuoco contro di noi con un'arma che ha tirato fuori da sotto il gilet.Leggi tuttoRISPONDI
lorenzojhwh Unius KING the LEVIATHAN34 minuti fa
Nigeria Switches From Dollar To Yuan To Pay For Oil, Expect To See A Lot More Terrorist Attacks In Nigeria La Nigeria passa dal dollaro allo yuan per pagare il petrolio, aspettandosi di vedere molti altri attacchi terroristici in Nigeria Pubblicato in FeaturedGeneral La Nigeria, uno dei maggiori produttori di petrolio del mondo, è appena passata dal dollaro allo yuan per pagare il petrolio: Abuja userà la valuta cinese per tutte le transazioni economiche. Dopo l'Angola e il "petroyuan", anche la più grande economia africana sceglie la Cina come suo principale partner commerciale. Si stima che il 22% di […] Nigeria, one of the world's largest oil producers, has just switched from the Dollar to the Yuan to pay for oil: Abuja will use the Chinese currency for all economic transactions. After Angola and the "petroyuan", even the biggest African economy chooses China as its main commercial partner. It is estimated that 22% of […]Leggi tuttoRISPONDI
lorenzojhwh Unius KING the LEVIATHAN39 minuti fa
Mexican Drug Cartels Murder Huge LGBT Leader In Mexico, Nobody Cares Because It Doesn't Advance Militarism 2018-06-20 L'omicidio dei cartelli della droga messicana Enorme leader LGBT in Messico, nessuno si preoccupa perché non fa avanzare il militarismo Pubblicato in FeaturedGeneral Quando le notizie sugli omosessuali che vengono tralasciati in altre parti del mondo fanno notizia, la maggior parte delle notizie importanti è passata rapidamente sull'assassinio di Ruben Estrada, un importante leader omosessuale in Messico che è stato assassinato dai cartelli della droga: Ruben Estrada, leader di la comunità gay di Taxco, è stata trovata morta su […] When news of homosexuals being THROWN OFF OF ROOF TOPS in other parts of the world makes news, most major news has quickly passed over the murder of Ruben Estrada, a major homosexual leader in Mexico who was murdered by drug cartels: Ruben Estrada, leader of the Gay community in Taxco, was found dead on […]Leggi tuttoRISPONDI
lorenzojhwh Unius KING the LEVIATHAN43 minuti fa
Christian Death Toll from Herdsmen Attacks Mounts in Adamawa State, Nigeria In area of growing religious conflict, judge sentences five Christians to death. By Our Nigeria Correspondent The Rev. Musa Panti Filibus, archbishop of the Lutheran Church of Christ in Nigeria. (LWF Albin Hillert)​JOS, Nigeria, June 21, 2018 (Morning Star News) – Muslim Fulani herdsmen have killed at least 54 Christians this year in Nigeria's northeastern state of Adamawa, according to area sources. In a state where predominantly Christian Bachama tribesmen have formed militias in response to violence by Islamic extremist group Boko Haram and heavily-armed Muslim Fulani herdsmen, Christians were slaughtered in the Numan, Demsa, Lamurde and Girei areas, the sources said. At least 15 Christians were killed in the Numan area on May 2 when Fulani herdsmen attacked Bang, Nyanga, Bonki and Nzomosu villages, area resident Harold Wilson told Morning Star News by text message. "About 400 armed Fulani herdsmen carried out the attacks," he reported. Arnold Jibla, chairman of the Numan Local Government Area (LGA), confirmed the attack in a phone interview with Morning Star News. In the Demsa LGA, herdsmen attacked Gwamba village on Feb. 27, killing 20 Christians and wounding 23 others, said resident Omayan Tambaya Dilli. "The attack occurred about 8 a.m. and lasted three hours," Dilli said. "The Fulani herdsmen drove into Gwamba in four trucks and many motorbikes to carry out the attack." In apparent retaliation for attacks by ethnic Bachama militia on Fulani families, among the 20 Christians killed by the armed Muslim Fulani herdsmen was the Rev. Haruna Enoch, area residents said. The killings reportedly came in retaliation for an unspecified attack on Fulani families by young men from the predominantly Christian Bachama tribe who have formed militias in response to violence by Boko Haram and heavily-armed Muslim Fulani herdsmen. Dilli said about 3,000 Christians in the community were displaced after the Feb. 27 attacks, and that it was the second time the community was attacked this year. "In January, the Gwamba community was also attacked by the herdsmen, and one Christian was killed," he said. Also in January, Muslim Fulani herdsmen killed three Christians in Kikon in the Numan LGA. On Jan. 21 the herdsmen drove into the community on motorbikes and destroyed whatever they saw, area resident Mary Amos told Morning Star News by text message. "They invaded our community at about 2 a.m., burning down houses and destroying farmlands," she said, adding that other Christian communities in roughly the same period, Mbang and Baga villages, were also attacked. Two weeks earlier in the Lamurde area, the herdsmen on Jan. 7 attacked the Christian communities of Suwa and Burukutu, resident Thomas Ayuba told Morning Star News by phone. "The attacks by the Fulani herdsmen occurred at about 4 a.m.," he said. "They destroyed our houses completely, forcing those of us who survived to flee." A day earlier in the Girei LGA, herdsmen killed 15 Christian in an attack on Luru village on Jan. 6, said area resident Christopher Ahmadu. "The herdsmen attacked these farmers while they were working on their farms," Ahmadu told Morning Star News. The Rev. Musa Panti Filibus, president of the Lutheran World Fellowship and archbishop of the Lutheran Church of Christ in Nigeria (LCCN), recently said the killings were undermining the church. "It is most saddening that the senseless killings and attacks on our people continues unabated," Filibus told delegates to the General Church Council of the LCCN in Numan town on May 29. "We are disturbed by the monstrous acts of our attackers and killers, who raid, ransack, and set ablaze our villages and towns sometimes in broad daylight." Filibus urged Christians in northern Nigeria not to give up praying for the herdsmen and for a halt to the carnage, and to advocate for government action. "I call us to continue to put pressure on our government at all levels to rise to their responsibility of protecting citizens from internal and external aggression," he said. "We will continue to condemn in strongest terms possible the brutal and gruesome killings of innocent citizens." Five Christians Sentenced to Death While no Muslim Fulani herdsmen has been prosecuted for the thousands of murders of Christian civilians in recent years in Nigeria, Christians were outraged when a Muslim judge in Yola, capital of Adamawa state, this month sentenced five Christians to death for the killing of a herdsman who had joined attacks on Christian communities. Abdul-Azeez Waziri on June 11 rejected the self-defense argument of Alex Amos, Alheri Phanuel, Holy Boniface, Jerry Gideon and Jari Sabagi, all residents of the Demsa LGA, in the June 1 killing of Adamu Buba. The judge said the five Christians "willfully and intentionally conspired and attacked three herdsmen rearing cattle, killing one of them, Adamu Buba," in Kadamun village, Demsa LGA. "I hereby sentence the accused persons on counts one and two to death by hanging, while on counts four and five, I sentence the accused to three years in prison to run concurrently," Waziri reportedly said, adding that they have the option of appealing within 90 days. Yola resident Zidon Love said in a text to Morning Star News shortly after the ruling that the five Christians are members of the LCCN. "These five Christians will die if nothing is urgently done to assist them," he said. The president of the Christian Association of Nigeria (CAN), the Rev. Samson Ayokunle, said in a June 12 statement that there is no moral justification for the death penalty for the five Christians.Leggi tuttoRISPONDI
lorenzojhwh Unius KING the LEVIATHAN43 minuti fa
"CAN is not supporting jungle justice or any criminality," Ayokunle said. "But hundreds of our members [Christians] in southern Kaduna, Benue, Taraba and Plateau states in the north-central geo-political zones, and a state like Enugu in the south, have been killed. Citizens stood helpless at the massacre of their peaceful fellow Nigerians; the international community watched in anguish how government security agencies could not bring perpetrators of these heinous killings to book." Ayokunle said that in spite of gruesome killings of Christians in different parts of Nigeria, it saddens the church that no Muslim herdsmen have been arrested and charged. "We are shocked at the speed of light deployed by security and judicial officers in sentencing the alleged killers of the herdsman in Adamawa state," he said, questioning the rationale behind the death sentence while Muslims who killed Christians in major Nigerian cities for evangelizing have been set free. "Why did the court discharge the alleged killers of Madam Bridget Agbahime on the orders of the Kano state government?" he said. "Why have security officials not arrested those behind the killings of Christians in southern Kaduna? Why did Nigeria Police set free those arrested for the murder of Mrs. Eunice Elisha Olawale in Kubwa, Abuja? In view of this, CAN is calling on President Buhari to intervene in the death sentence passed on these Christian youths in Adamawa." Ayokunle said CAN leaders have asked attorneys to urgently study the sentencing in order to file a stay of execution motion. The Pentecostal Fellowship of Nigeria (PFN) also opposed the verdict of the Yola High Court. Bishop Emmah Isong, PFN spokesman, said in a statement on Tuesday (June 19) that the Pentecostal fellowship's opposition to the death sentence should not seen as supporting crime in any form. Isong, who is also president of the Christian Central Chapel International in Calabar, said there should be equity and fairness when issues involving Christians and Muslims are presented before Nigeria's courts. Isong said it is unacceptable to the Pentecostal fellowship that no herdsman has been arrested, prosecuted and condemned to death by any court in Nigeria for killing thousands of Christians in Benue, Taraba, Nasarawa, and Kogi states. "It looks as if it is vengeance for a Yola court to condemn five Christians to death for allegedly killing herdsman when herdsmen are rampaging everywhere killing and maiming innocent Christians and going free," he said. The pastor also said the leadership of PFN will have no option but to mount protests if the execution of the five Christians is not overturned. "It is high time the federal government had to intervene and to ensure that those Christians are not killed to forestall further religious conflict within that axis," Isong said. "Instead of killing people for herdsmen, the Nigerian federal government should rather find a way to curtail their activities and provide adequate security to all Nigerians." The World Council of Bishops, whose World Episcopal Headquarters is based in Texas, sent a letter dated June 13 to Nigerian President Muhammadu Buhari calling for a halt of the death sentences. "Nigeria has suffered untold bloodshed from killings, maiming, traumatizing of innocent citizens around the north-eastern, north-central and Middle Belt states, as a result of the frequent attacks by the Fulani herdsmen times without number," the bishops stated. Christians make up 51.3 percent of Nigeria's population, while Muslims living primarily in the north and middle belt account for 45 percent. Nigeria ranked 14th on Open Doors' 2018 World Watch List of countries where Christians suffer the most persecution. If you would like to help persecuted Christians, visit http://morningstarnews.org/resources/aid-agencies/ for a list of organizations that can orient you on how to get involved. If you or your organization would like to help enable Morning Star News to continue raising awareness of persecuted Christians worldwide with original-content reporting, please consider collaborating at https://morningstarnews.org/donate/? Photo: The Rev. Musa Panti Filibus, archbishop of the Lutheran Church of ChristLeggi tuttoRISPONDI
lorenzojhwh Unius KING the LEVIATHAN59 minuti fa
Americani stra-convinti: i media massonici usurocratici tecnocratici governo ombra?ingannano!! https://it.sputniknews.com/mondo/201806216143149-media-informazione-notizie-sondaggio-USA/ via @sputnik_italiaRISPONDI
lorenzojhwh Unius KING the LEVIATHAN1 ora fa
Messiah UNIUS REI JHWH • https://worldisraelnews.com/kushner-team-faces-palestinian-intransigence-on-trip-to-promote-peace/ Allahu condom Akbar Mecca NAZI Kaaba? who: Mogherini May Merkel will answer for these Islamic crimes: of any violation of human rights and genocide? io sono osservatorio sul Martirio dei cristiani da 30anni, a chi: SodomaLGBT SpA FED shariah Erdogan io farò pagare tutti questi delitti I am observatory on the martyrdom of Christians for 30 years, to whom: SodomaLGBT SpAFED shariah Erdogan I will pay all these crimes Allahu condom Akbar Mecca NAZI Kaaba? chi: Mogherini May Merkel risponderà per questi delitti islamici: di ogni violazione ONU diritti umani e genocidio?Leggi tuttoRISPONDI
lorenzojhwh Unius KING the LEVIATHAN1 ora fa
kill aliens abductions In reply straker https://sptnkne.ws/hQyQ straker, no let me understand, you make different characters that you are in a demonic infestation in this sputnik, then you make romantic trips with Hitler flying saucer throughout the galactic confederation, and then, are the delusions raves are mine? straker, no fammi capire, tu fai diversi personaggi che sei in una infestazione demoniaca in questo sputnik, poi tu ti fai i viaggi romantici con Hitler disco volante per tutta la confederazione galattica, e poi, i deliri sono i miei?Leggi tuttoRISPONDI
lorenzojhwh Unius KING the LEVIATHAN1 ora fa
Messiah UNIUS REI JHWH • cosa è la ESCLUSIVITà Unius REI? ] [ tutti gli ebrei mi fanno violenza e pretendono da me la esclusività, e loro hanno ragione ad essere possessivi ed egoisti perché hanno perso una Patria, e con essa hanno perso le alleanze dei Padri, e sono stati costretti a passare dalla parte di Satana Spa FED FMI BM, Sistema massonico governo ombra, senza speranza di redenzione un demoniaco 666 NWO! Ma tutti quelli che hanno perso qualcosa: loro possono tutti egoisticamente rivendicare una mia esclusività! infatti, perché dovrei amare di più gli ebrei e meno Erdogan? sempre criminali sono! tutti criminali i Governi di questo pianeta, senza eccezione, tutti colpevoli di fronte alla mia perfetta santità POLITICA, e alla mia superiore giustizia metafisica! https://unitedwithisrael.org/israel-exposes-ties-between-bds-activists-and-palestinian-terror-groups/Leggi tuttoRISPONDI
lorenzojhwh Unius KING the LEVIATHAN1 ora fa
Messiah UNIUS REI JHWH • Hold on, this is waiting to be approved by United with Israel. Christian Death shariah nazi genocide akbarrr Toll from Herdsmen Attacks Mounts in Adamawa State, Nigeria In area of growing religious conflict, judge sentences five Christians to death. By Our Nigeria Correspondent The Rev. Musa Panti Filibus, archbishop of the Lutheran Church of Christ in Nigeria. (Morning Star News) Muslim Fulani herdsmen have killed at least 54 Christians this year in Nigeria's northeastern state of Adamawa Messiah UNIUS REI JHWH • https://unitedwithisrael.org/israel-exposes-ties-between-bds-activists-and-palestinian-terror-groups/?utm_source=pushengage&utm_medium=push_notification&utm_campaign=pushengage Hold on, this is waiting to be approved by United with Israel. Christian Death shariah nazi & genocide akbarrr Toll from Herdsmen Attacks Mounts in Adamawa State, Nigeria In area of growing religious conflict, judge sentences five Christians to death. By Our Nigeria Correspondent The Rev. Musa Panti Filibus, archbishop of the Lutheran Church of Christ in Nigeria. (LWF Albin Hillert)​JOS, Nigeria, June 21, 2018 (Morning Star News) – Muslim Fulani herdsmen have killed at least 54 Christians this year in Nigeria's northeastern state of Adamawa, according to area sources.Leggi tuttoRISPONDI
lorenzojhwh Unius KING the LEVIATHAN3 ore fa
Messiah UNIUS REI JHWH • https://worldisraelnews.com/kushner-team-faces-palestinian-intransigence-on-trip-to-promote-peace/ kill aliens abductions 16:29 21.06.2018 | to sputnik? Allah uhhh Akbarrrr? what does Theresa May say? Prime Minister of the United Kingdom? she tries to hide among the raped girls, in the hope of .. that's why, Queen Elizabeth is saying about her all the time: "May is a surthhh": really his words were these words: "all crazy things for both our citizens and for migrant strangers" che cosa dice Theresa May Primo ministro del Regno Unito? lei cerca di nascondersi tra le bambine stuprate, nella speranza di.. ecco perché, la Regina Elisabetta va dicendo di lei tutto il tempo: "May è una Troika": veramente le sue testuali parole sono state queste: " tutte cose pazze sia per i nostri cittadini che per i forestieri migranti"Leggi tuttoRISPONDI
lorenzojhwh Unius KING the LEVIATHAN3 ore fa
kill aliens abductions 16:29 21.06.2018 | https://sptnkne.ws/hQDT Allah uhhh Akbarrrr? what does Theresa May say? Prime Minister of the United Kingdom? she tries to hide among the raped girls, in the hope of .. that's why, Queen Elizabeth is saying about her all the time: "May is a slu*rth": really his words were these words: "all crazy things for both our citizens and for migrant strangers" che cosa dice Theresa May Primo ministro del Regno Unito? lei cerca di nascondersi tra le bambine stuprate, nella speranza di.. ecco perché, la Regina Elisabetta va dicendo di lei tutto il tempo: "May è una Troia": veramente le sue testuali parole sono state queste: " tutte cose pazze sia per i nostri cittadini che per i forestieri migranti"Leggi tuttoRISPONDI
lorenzojhwh Unius KING the LEVIATHAN3 ore fa
Putin Vladimir, tu mi sai dare una spiegazione (legittimazione) a questo delitto universale islamico? no, perché Netanjahu lui non sa che dire!! mentre Merkel e Mogherini hanno gridato: Allah allah akbarRRRR!!" Woman shouting 'Allahu akhbar' stabs 2 in France supermarket because Erdogan Allah Hitler Mohammed profet, he would be so happy for all this blood: in shariah Mecca Kaaba, all UN freedom of conscience and religion?https://worldisraelnews.com/woman-shouting-allahu-akhbar-stabs-2-in-france-supermarket/#.Wyuix88uHxo.twitter https://it.sputniknews.com/politica/201806216142933-Russia-Ucraina-Donbass-prigionieri-carcere-diplomazia/Leggi tuttoRISPONDI
lorenzojhwh Unius KING the LEVIATHAN3 ore fa
Woman shouting 'Allahu akhbar' stabs 2 in France supermarket because Erdogan Allah Hitler Mohammed profet, he would be so happy for all this blood: in shariah Mecca Kaaba, all UN freedom of conscience and religion?https://worldisraelnews.com/woman-shouting-allahu-akhbar-stabs-2-in-france-supermarket/#.Wyuix88uHxo.twitterRISPONDI
lorenzojhwh Unius KING the LEVIATHAN3 ore fa
Messiah UNIUS REI JHWH • https://worldisraelnews.com/woman-shouting-allahu-akhbar-stabs-2-in-france-supermarket/ The woman screaming "Allahu akhbar" stabs 2 in a supermarket in France] and because Erdogan Allah Hitler Mohammed profet, he would be so happy for all this blood: in shariah Mecca Kaaba, all UN freedom of conscience and religion? La donna che urla "Allahu akhbar" accoltella 2 in un supermercato in Francia ] e perché Erdogan Allah Hitler, lui sarebbe così felice per tutto questo sangue: in shariah Mecca Kaaba, libertà di coscienza e religione?Leggi tuttoRISPONDI
lorenzojhwh Unius KING the LEVIATHAN4 ore fa
Messiah UNIUS REI JHWH • https://worldisraelnews.com/attorney-general-indicts-sara-netanyahu-for-gourmet-food-fraud/ we have witnessed too many slanders in the past: against the Netanjahu spouses, who have ended in nothing, and the fact that there may be a cook paid by the family, this does not mean that the cook is also available for: ufficial diplomatic dinner for State, which, in fact, must be borne by the state!
Paul De Maeyer 
Fortnite può creare dipendenza: vittime anche i bambini
APPROFONDIMENTI
Lucandrea Massaro 
Matteo Salvini incontrerà Papa Francesco?
APPROFONDIMENTI
Lucandrea Massaro 
Il video virale del marinaio licenziato dalla nave Aquarius. Falso.
STORIE
Unione Cristiani Cattolici Razionali 
Błaszczykowski, il capitano della Polonia ci mette la faccia: «io non mi vergogno di Gesù»
FOR HER
Silvia Lucchetti 
Elisa Isoardi si affida a Maria che scioglie i nodi
NEWS
Aleteia 
Aleteia proclamato "Best General Publisher Website" per l'Associazione della Stampa Cattolica Americana e Canadese
STORIE
Annalisa Teggi 
Massimiliano Sechi: la vita è bella anche in un corpo dimezzato
CHIESA
Aleteia 
17 domande e risposte per comprendere le preghiere e le cerimonie della Santa Messa
CHIESA
Gelsomino Del Guercio 
Cosa chiedono i giovani? Una Chiesa più trasparente e al passo con i tempi
Catholic Link 
I 7 desideri del nostro cuore a cui rispondono i 7 sacramenti
Ospedale Bambino Gesù 
Le buone pratiche igieniche per prevenire la diffusione delle infezioni all'asilo
Philip Kosloski 
Una preghiera efficace per quando ci si sente arrabbiati
Cerith Gardiner 
10 sacerdoti supereroi dei film che hanno portato la loro chiamata a un altro livello
Calah Alexander 
Baciare vi fa bene – e non per il motivo che potreste pensare
Vatican News 
Papa Francesco: il cristiano prega per il suo nemico e lo ama
Philip Kosloski 
Le statue che piangono, miracolo o frode?
Canone Occidentale 
Dietro tutte le ombre del mondo c'è il sole di Dio
don Luigi Maria Epicoco 
Sai riconoscere l'amico dietro i mille difetti che te lo mostrano come nemico?
Esteban Pittaro 
Dalla Caritas ai Mondiali: il tecnico svizzero che ha debuttato a sorpresa in Russia 2018
Gelsomino Del Guercio 
L'Arcangelo cui fu affidata la protezione del santuario della Madonna di Pompei
Felipe Aquino 
Perché consacrare un bambino alla Madonna in occasione del suo Battesimo?
Preghiera del giorno
LA FESTA DEL GIORNO
Preghiera del mattino 
Vangelo del giorno 
Preghiera della sera 
Il Cartello Della Droga Messicana Sega I Piedi E Le Braccia Dell'uomo Nella Sua Biancheria Intima In Video E Gli Ridono Mentre Lui Urla Nel Dolore
di Andrew Bieszad il 18 giugno 2018 in Primo piano , Generale
 È emerso un video del cartello della droga di Zeta che sega i piedi di un uomo e poi si spegne mentre è ancora vivo e lo prende in giro: Blogdelnarco presenta un video in cui si tagliano i suoi due piedi, e quando gli tagliano il braccio lo prendono in giro mentre lo costringono a dire "Ciao ciao Zeta".Uno dei video più brutali che ho visto, smembrare la gente è reso così estremo dal semplice fatto che i video sofferenti e brutali della vittima pubblicati dagli Zeta in cui assassinano senza pietà il loro ex membro per tradimento, l'uomo piange mentre continuano a tagliare i loro membra e sanguinamento, "Morena" sarebbe il soprannome della vittima dal momento che il video è sentito – "Stai dormendo ancora Morena?" Il video che arriva quasi a 3 minuti viene tagliato.Gli Zeta nel 1999 iniziarono a lavorare per Osiel Cárdenas Guillén, reclutando ex soldati per creare l'ala armata del Golfo del Cartello; alla fine inizia a reclutare membri in servizio attivo del 15 ° Battaglione di Fanteria a Tampico, appartenente all'8a Zona Militare, situata a Reynosa, Tamaulipas. ( fonte ) Questi video di atroci torture e violenze dai cartelli della droga ricordano, anche se senza sangue reale, il personaggio di Heath Ledger nei panni del Joker nel film del 2008 The Dark Knight, nella scena in cui sta tormentando il finto Batman in video dopo averlo catturato : Immagina se dovessi vivere a Gotham City sotto il regno del terrore del Joker. Non vorresti. Ora, immagina quante persone dal Messico, dal Guatemala e da altre parti dell'America Centrale si sentono riguardo alla loro vita quotidiana. Non hanno solo un Joker, ma intere milizie di Jolly. Joker che torturano altri Joker, Jolly che si combattono nelle strade, Jolly che rapiscono e uccidono persone in video, e persino Jolly nel governo che permettono ai Jolly nelle milizie di agire con licenza. Dipende dal punto in cui uno viene, ma si può dire che se si considera un viaggio particolarmente lungo da Tegucigalpa, la capitale dell'Honduras, a Brownsville, TX, si tratta di circa 1600 miglia. La maggior parte del punto in Messico, in Guatemala e persino in parti di El Salvador sono più vicine di parecchie centinaia di miglia. Questa distanza, dalla capitale dell'Honduras al confine con gli Stati Uniti, è all'incirca la stessa distanza che va da New York a Dallas-Ft. Vale, TX. Vuoi rischiare il viaggio se significasse allontanarsi per sempre da una società invasa e controllata da uomini come il Joker? Non dico che non ci possano essere leggi che rafforzano i controlli alle frontiere. I paesi hanno il diritto di regolamentare la migrazione e le leggi esistono per una ragione. Tuttavia, la politica di immigrazione negli Stati Uniti è attualmente ingiusta non a causa dello stato di diritto, ma perché il governo ha intenzionalmente infranto le sue stesse leggi e poi ha usato le rotture che ha permesso di sfruttare il sostegno sociale e politico per altre politiche Allo stesso tempo, l'immigrazione illegale viene utilizzata per sovvenzionare ampi settori dell'economia, in particolare l'agricoltura di massa che viene utilizzata come strumento della politica interna ed estera degli Stati Uniti. Ma non dimenticare ciò che sta accadendo in molte parti dell'America Centrale, e ricorda di metterti nei panni di un'altra persona.
Suburban Housewife In France ha catturato una delle più grandi traffici di armi illegali su Internetdi Theodore Shoebat Una moglie di casa suburbana e madre di due …
Lascia che la persecuzione cominci contro di noi, con Cristo, trionferà su tutti i nostri nemicidi Walid Shoebat (lo speciale della domenica di Shoebat) Dio ci ha dato la vittoria …
SOS: Siamo sotto assedio e un'acquisizione ostile è in corso.Per favore AIUTA "Come è scritto:" Per il tuo bene siamo uccisi tutti …
La vittoria per la coppia cristiana bandita dal governo canadese per l'adozione di un bambino perché l'opposizione La LGBT, i tribunaliregolano…Nel novembre 2017, Shoebat.com ha riferito che il governo del Canada …
Stati Uniti, Turchia e Israele stanno lavorando per destabilizzare il Medio Orientedi Theodore Shoebat e Walid Shoebat (Shoebat Sunday Special) The United …
I consulenti militari di Erdogan annunciano il loro piano nascosto per invadere Gerusalemme da una massiccia invasione dei musulmanidi Walid Shoebat È tutto lì in bianco e nero e … Ogni cinque minuti un cristiano viene ucciso per la fede, clicca qui per salvare vite cristiane
L'ispirazione dietro i cristiani di salvataggio
Una corsa contro la morteSalva i tuoi fratelliYou are here: Home › Featured › General › Mexican Drug Cartel Saws Off Feet And Arms Of Man In His Underwear On Video And They Laugh At Him While He Screams In Pain
Mexican Drug Cartel Saws Off Feet And Arms Of Man In His Underwear On Video And They Laugh At Him While He Screams In Pain by Andrew Bieszad on June 18, 2018 in Featured, General 
 A video has emerged of the Zetas drug cartel sawing a man's feet and then arms off while he is still alive and mocking him: Blogdelnarco presents a video where they cut off his two feet, and when they cut his arm they make fun of him while they force him to say "Bye Bye Zetas".One of the most brutal videos I've seen, dismembering people is made so extreme by the mere fact of the victim's suffering, brutal videos published by the Zetas where they mercilessly assassinate their ex member for treason , the man cries while they continue cutting their limbs and bleeding, "Morena" would be the victim's nickname since the video is heard – "Are you sleeping yet Morena?" The video almost arriving at 3 minutes is cut.The Zetas in 1999 began to work for Osiel Cárdenas Guillén, recruiting former soldiers to create the armed wing of the Gulf Cartel; eventually begins to recruit members in active service of the 15th Infantry Battalion in Tampico, belonging to the 8th Military Zone, located in Reynosa, Tamaulipas. (source) These videos of heinous torture and violence from the drug cartels remind me- albeit without actual blood- of Heath Ledger's charcter as the Joker in the 2008 film The Dark Knight, in the scene where he is tormenting the fake Batman on video after he captured him: Imagine if you had to live in Gotham City under the reign of terror from the Joker. You would not want to. Now, imagine how many people from Mexico, Guatemala, and other parts of Central America feel about their daily lives. They don't just have one Joker, but entire militias of Jokers. Jokers torturing other Jokers, Jokers fighting each other in the streets, Jokers kidnapping and murdering people on video, and even Jokers in the government who allow the Jokers in the militias to act with license. In depends on the point that one comes from, but one can say that if one considers a particularly long journey from Tegucigalpa- the capitol of Honduras- to Brownsville, TX, it is approximately 1600 miles. Most point in Mexico, Guatemala, and even parts of El Salvador are closer by several hundred miles. This distance- from the capitol of Honduras to the US border- is approximately the same distance as it is from New York City to Dallas-Ft. Worth, TX. Would you risk the journey if it meant getting away forever from a society overrun and controlled by men like the Joker? I do not say there cannot be laws enforcing border controls. Countries have a right to regulate migration and laws exist for a reason. However, immigration policy in the US is currently unjust not because of the rule of law, but because the government intentionally breaks its own laws and then used the breaks it has allowed as a way to leverage social and political support for other policies while at the same time using illegal immigration to subsidize large sectors of the economy, in particular mass agriculture which is used as a tool of US domestic and foreign policy. But also don't forget what is happening in many parts of Central America, and remember to put yourself into another person's shoes.
2018-06-18 13:22:05-04 Mexican Drug Cartel Saws Of Feet And Arms Of Man In His Underwear On Video And They Laugh At Him While He Screams In Pain 
Posted in FeaturedGeneral
A video has emerged of the Zetas drug cartel sawing a man's feet and then arms off while he is still alive and mocking him: Blogdelnarco presents a video where they cut off his two feet, and when they cut his arm they make fun of him while they force him to say […] READ MORE
2018-06-19 17:10:18-04 The US Senate Votes To Not Give American F-35s To Turkey 
Posted in FeaturedGeneral
By Theodore Shoebat The US Senate has just voted to not give American F-35s to Turkey, as we read in a report from RT: US Senators have voted to block the sale of F-35s to Turkey, slamming their NATO ally for plans to buy Russian S-400 missile batteries. Ankara warned of "an alternative" should the […] READ MORE
2018-06-19 17:22:01-04 Suburban Housewife In France Caught Running One Of The Biggest Illegal Arms Trades On The Internet 
Posted in FeaturedHighlight
By Theodore Shoebat A suburban house wife and mother of two in France was arrested for running one of the biggest illegal platforms on the dark web used for selling arms and drugs. As we read from one report from RT: French police made an unexpected arrest while investigating the 'Black Hand' dark web forum […] READ MORE
La prof che urlò "morite" ai poliziotti fa la vittima: «Perché licenziarmi?»
«Non dico di non aver commesso errori, ho fatto una sciocchezza, ma il licenziamento è una punizione sproporzionata rispetto all'errore che ho commesso», ha aggiunto la maestra precisando di essere indagata per oltraggio a pubblico ufficiale.
Meloni: «Per i nomadi niente campi ma piazzole di sosta temporanea» (video)
I 99Posse vogliono "impiccare" Giorgia Meloni: sei fascista? Devi penzolare
Martina: c'è l'onda nera, fermiamola. Ma Salvini prende voti anche dal Pd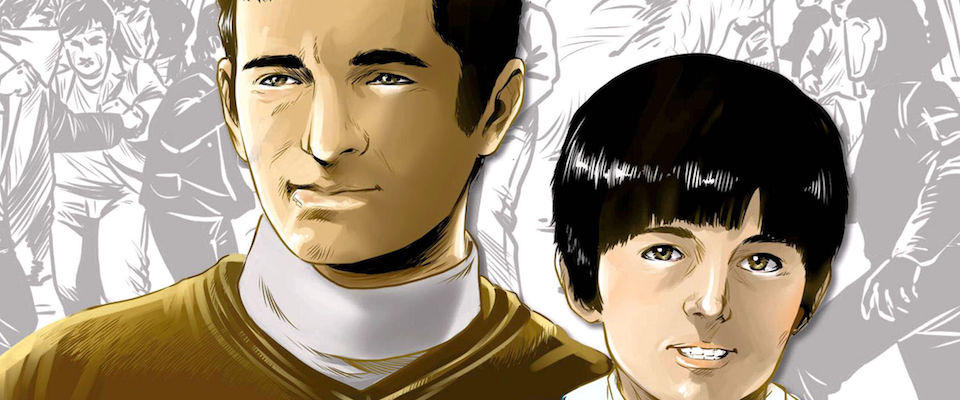 Alla Camera il fumetto sul "Rogo di Primavalle". Il ricordo di Valentino
GLI ALTRI ARTICOLI PIU' LETTI
"Andare oltre o scomparire": la destra politica a convegno a Roma
Scrittori col vizio della lagna: un tempo a favore di Achille Lollo, ora per i porti aperti
Giletti sceglie la tv trash e fa di Corona un modello. Ce n'era bisogno? (video)
Buongiorno lorenzojhwh,
ecco le principali notizie di oggi scelte dalla Redazione:
Maturità, oggi il via con la prova di italiano: Moro e Pirandello i più attesi
È l'ultima maturità con le vecchie regole, dal prossimo anno si cambierà e nella valutazione finale avrà forte peso il percorso dell'ultimo triennio. Oggi è il grande giorno per oltre 500 mila studenti.
Tursi, dipendenti messi in competizione per aumentare l'efficienza del Comune
Gli ingegneri sono importanti ma chi meglio dei meccanici conosce una macchina, si confronta coi suoi difetti e coi suoi limiti e ne conosce a menadito i punti di forza? Così, è a loro che la più grande "azienda" della città, il Comune di Genova, chiede per la prima volta proposte per migliorare le prestazioni della struttura.
Doppio schiaffo all'Italia, Macron e Merkel: «I profughi tornino nei Paesi di primo ingresso»
Un progetto per «esternalizzare» la gestione degli sbarchi fuori dalla Ue che sembra avere la strada tutta in salita. Angela Merkel ed Emmanuel Macron che ritrovano la sintonia (tra di loro) e ne approfittano per lanciare due schiaffetti sulle guance dell'Italia, uno sulla vicenda Aquarius e uno sull'obbligo di riprendersi i migranti che sono fuggiti negli altri Paesi europei.
Nuove regole nello spezzino: sulle spiagge no a piatti e bibite portati da casa. E' polemica
Il cartello è già stato rimosso: «Lo sostituiremo con un altro, con una formulazione più gentile». È rimasto appeso il tempo sufficiente per scatenare sul Golfo dei Poeti venti di tempesta, anche se fa caldo, il mare è liscio come olio, adulti e bambini sguazzano felici e la distesa di ombrelloni serve a difendersi dal sole che all'una è una palla infuocata.
Genova: amore finito, ma troppo distanti per l'udienza: il divorzio è via Skype
Ci sono tanti modi per dirsi addio, adesso anche su Skype. Per la prima volta in Liguria, e, dicono gli addetti ai lavori coinvolti, «probabilmente una delle prime in Italia», la sezione famiglia del tribunale di Genova ha accettato di separare due coniugi in videoconferenza, senza la loro presenza fisica o di quella di un procuratore. E, con lo stesso mezzo, presto anche il divorzio.
Rispunta la pistola che sparò a Togliatti: ritrovata nella credenza della figlia
La storia ha fatto capolino qualche tempo fa, dal cassetto dimenticato di una vecchia credenza. La professoressa Maria Malagoli stava rassettando i mobili appartenuti alla madre, quando si è imbattuta in una pistola , di cui nessuno in famiglia le aveva mai parlato.
Il pianto dei bambini strappati alle famiglie spezza il cuore dell'America
Giornata rifugiato: per il Papa chi bussa alla nostra porta ci fa vedere Gesù
Francesco all'udienza generale: Dio non è un padrone ma un Padre
Cosa chiedono i giovani? Una Chiesa più trasparente e al passo con i tempi
Preghiera per proteggere la tua casa e scacciare gli spiriti cattivi
Il pianto dei bambini strappati alle famiglie spezza il cuore dell'America
Pubblicato da Redazione il Jun 20, 2018 01:20 pm
C'è voluta la testimonianza audio diffusa dai giornalisti investigativi di ProPublica, che dà voce (e pianto) aibambini figli di migranti illegali che vengono separati dai genitori dalla polizia di frontiera americana per smuovere le acque circa il trattamento che gli immigrati subiscono alla frontiera tra Messico e Stati Uniti. I numeri I dati ufficiali forniti dal Governo americano […]
L'articolo Il pianto dei bambini strappati alle famiglie spezza il cuore dell'America proviene da SpeSalvi.it – Cultura e Informazione cattolica.
Giornata rifugiato: per il Papa chi bussa alla nostra porta ci fa vedere Gesù
Pubblicato da Redazione il Jun 20, 2018 01:13 pm
Si celebra oggi in tutto il mondo la Giornata Mondiale del rifugiato, indetta dalle Nazioni Unite con lo scopo di sensibilizzare l'opinione pubblica sul dramma di milioni di persone in fuga dalla violenza e dalle guerre. Ripercorriamo gli interventi più importanti sul tema del Papa che oggi ha lanciato anche un tweet Benedetta Capelli […]
L'articolo Giornata rifugiato: per il Papa chi bussa alla nostra porta ci fa vedere Gesù proviene da SpeSalvi.it – Cultura e Informazione cattolica.
Francesco all'udienza generale: Dio non è un padrone ma un Padre
Pubblicato da Redazione il Jun 20, 2018 01:02 pm
La Bibbia chiama "Le dieci Parole" i comandamenti che stabiliscono l'alleanza tra Dio e l'uomo e il Papa nella sua catechesi ne spiega il motivo. Dio apre con noi un dialogo, dice, non è un despota, le sue sono parole d'amore che ci fanno liberi Adriana Masotti – Città del Vaticano Seconda catechesi dedicata […]
L'articolo Francesco all'udienza generale: Dio non è un padrone ma un Padre proviene da SpeSalvi.it – Cultura e Informazione cattolica.
Cosa chiedono i giovani? Una Chiesa più trasparente e al passo con i tempi
Pubblicato da Redazione il Jun 19, 2018 08:02 pm
Presentato l'Instrumentum Laboris, il documento di lavoro sul Sinodo di ottobre. Fari puntati su speranza, vocazioni, discernimento. Ma si parla anche di immigrati e Lgbt Pubblicato il Documento di lavoro della XV Assemblea generale ordinaria del Sinodo dei vescovi, in programma in Vaticano dal 3 al 28 ottobre sul tema "I giovani, la fede e il […]
L'articolo Cosa chiedono i giovani? Una Chiesa più trasparente e al passo con i tempi proviene da SpeSalvi.it – Cultura e Informazione cattolica.
Preghiera per proteggere la tua casa e scacciare gli spiriti cattivi
Pubblicato da Redazione il Jun 19, 2018 07:54 pm
E' una lunga invocazione che chiede anzitutto l'intervento della gloria di Gesù Cristo E' una preghiera potente in cui si invocano Gesù Cristo, la Madonna e San Michele Arcangelo. Dopo aver recitato questa preghiera di liberazione, che allontana gli spiriti maligni, bisogna aspergere la casa con acqua benedetta. L'invocazione si trova in "Le più potenti preghiere […]
L'articolo Preghiera per proteggere la tua casa e scacciare gli spiriti cattivi proviene da SpeSalvi.it – Cultura e Informazione cattolica.
Articoli recenti:
Il migrante come "alter Christus"
La disputa vista dall'altra parte
Nell'ostia c'è Gesù in miniatura?
Tutti sono chiamati a trovare il proprio modo di accogliere il povero
"Scandali e comunicazione malvagia, le dittature si creano così"
Walid Shoebat
Former Muslim Brotherhood Member Now Peace Activist
2018-06-20 19:23:32-04
The CIA, Paramilitary Stay Behinds And Government Conspiracies For War
Posted in FeaturedMedia
Here is episode 2 of my podcast with Andrew Bieszad, this time talking about the CIA, paramilitary stay behinds and government conspiracies for war:
2018-06-20 20:11:00-04
Why Did Ezra Levant Register SaveTommy.com A Year Before Tommy Robinson's Arrest?
Posted in FeaturedGeneral
Ezra Levant announced a massive "Save Tommy" campaign in support of Steven Yaxley-Lennon, known as "Tommy Robinson" because he is being "persecuted" by the UK government for speaking against Islam. It has also come to my attention that the website "Save Tommy" was registered on May 10, 2017- ONE YEAR before Tommy Robinson's arrest. How […]
2018-06-20 21:31:52-04
Western World Makes Big Deal About "Nuclear Bunkers" In Kaliningrad, Ignores The Fact That The US Is Building A Major Military Base Three Hours Away From Russia
Posted in FeaturedGeneral
CNN has reported that Russia may have "upgraded" her nuclear bunkers in Kaliningrad, Russia: Russia may have significantly modernized a nuclear weapons storage bunker in Kaliningrad, a sensitive exclave of Russian territory sandwiched between Poland and the Baltics, as tensions between Russia and the West continue to rise, according to a new report. On Monday, […]
I mariti devono amare le proprie mogli
La parola di Dio ci insegna che le donne devono essere soggette ai loro mariti (cfr Ef 5:22) e che la donna non può usare autorità su di loro. Ma questo non significa che i mariti possono fare quello che vogliono con le loro mogli, trattandole male, usandole solamente per i rapporti carnali, disprezzandole, usando violenza fisica su di loro. Coloro che fanno tali cose si stanno attirando l'ira di Dio, che è un giusto giudice e che non tiene il colpevole per innocente.
I mariti sono chiamati ad AMARE le loro mogli (cfr Ef 5:28), essendo pazienti e benigni verso di loro, cercando il loro interesse, devono trattarle bene sapendo che sono il vaso più debole, non si devono inasprire contro di loro, non devono permettersi assolutamente di alzare loro le mani. Inoltre essi devono anche dare loro ciò che le è dovuto carnalmente, nel senso che non le devono trascurare nei rapporti carnali (cfr 1 Co 7:3).
Cosi come uno ama se stesso, cosi i mariti devono amare le propri mogli.
Sappi tu marito, che se tratti male tua moglie, se la trascuri, , se la disprezzi o se le alzi le mani, Iddio per certo ti punirà perchè sei colpevole davanti a Lui perchè trasgredisci la Sua parola e i Suoi comandamenti.
Mariti, amate le vostre mogli. Non fate loro male alcuno e ricordatevi che sono un dono dell'Eterno. Apprezzate le cose che loro fanno per voi, per la vostra casa,per i vostri figli. Apprezzate e siate grati quando trovate un buon pranzo o una buona cena preparata, apprezzate quando trovate la casa pulita, apprezzate la loro pazienza verso di voi, sopportandovi. Siate grati a loro e principalmente all'Eterno per il dono che vi ha dato.
Haiaty Varotto
Agricultural Arson Continues!
Fires raging in the south have so far caused 1,235 of acres of damage to Israeli farmland (Haaretz, June 16, 2018) and have come dangerously close to threatening homes and communities as well. Weary firefighters are in urgent need of fire equipment adaptable to different terrain in order to meet the kite arson epidemic originating from Gaza.
In the video link below, you can see and hear the extent of the damage caused by this war of neighbors. Already direct damages for Israeli farmers are reported to be several million dollars, and greater losses are expected if no decisive measure is found soon. If we act quickly, we can help prevent more damage from occurring and stem Israel's financial losses by helping them fight fires effectively. That's why we are aiming to sponsor another all-terrain firefighting trailer.
One farmer crying out for help to the Israeli government said, "[You] must understand that there is no country without land, and there is no land without agriculture and settlement. That is the essence of Zionism!" (Israel Hayom, June 19, 2018)
The border with Gaza is only one among Israel's many security challenges. If the fires persist, Israel will have to respond more aggressively, something they'd prefer to avoid preventing a potential escalation into a larger conflict which could further endanger civilians on both sides of the border.
Thank you to those who have already responded to our call for help! ICEJ friends of Israel have already helped sponsor one fire-fighting trailer, but more are greatly needed. A gift of any amount will show Israeli farmers they are not alone.
Salvini e Di Maio: «Nessun dissidio tra noi». E con Conte? «Chiedete a lui»
l controllo su ampie fette di popolazione che vivono quotidianamente nell'illegalità e che nella totale inottemperanza a norme e codici comportamentali ci sguazza proprio in nome e per conto di un mancato controllo dall'alto, sarà pure teoricamente fuori dal contratto di governo, ma di fatto un'emergenza non più procrastinabile.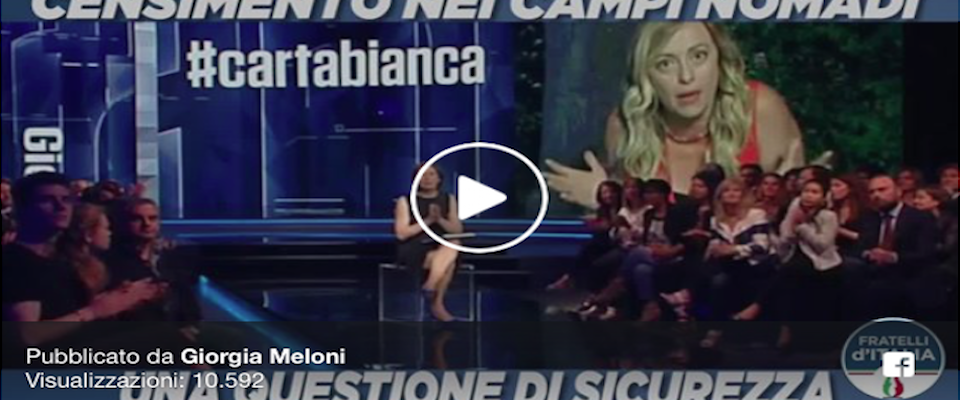 Meloni: «I rom devono rispettare le regole come le rispettano gli italiani» (video)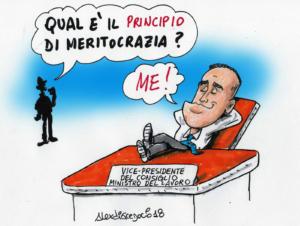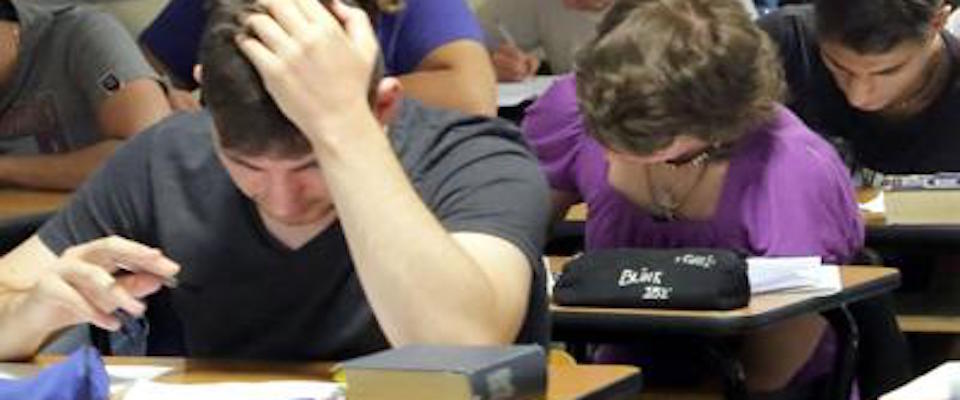 Maturità 2018 al via. Le tracce: Bassani, bioetica e uguaglianza nella Costituzione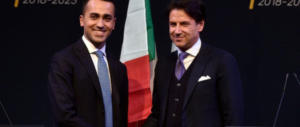 Conte e Di Maio cedono (in parte) alle pressioni buoniste sui rom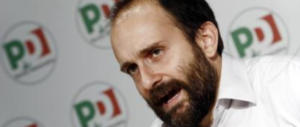 Orfini vuole schedare i fascisti? Si accomodi pure. Ecco il mio nome
GLI ALTRI ARTICOLI PIU' LETTI
Trump: «Non vogliamo separare i figli dalle madri, stop ai trafficanti di bambini»
Calcio, per il Parma accusa di "tentato illecito". La serie A è a rischio
Commentary & AnalysisHow Muslim Mobs Attack Christian Churches in Egypt with ImpunityCopts coerced into out-of-court settlements that close worship sites.By the Editor
​June 19, 2018 (Morning Star News) – Christians coerced into an out-of-court settlement following an Islamist attack on a church building in Egypt recently saw the usual outcome – a closed church – a practice that has long oppressed Christians, according to Middle East observers.
Members of an armed Muslim mob that attacked a church building in Meinin village, Beni Suef Governorate, in April were acquitted on May 22 of mobbing, fighting and possession of unlicensed firearms based on a "conciliation" settlement calling for the church site to close.
Nine Christians were arrested – with five held illegally for a month – and charged with failing to have a church building license in a country where officials are slow to approve licenses if at all, Middle East specialist Raymond Ibrahim noted on his website. The State Security Court handed the nine Christians and 11 Muslims one-year suspended sentences, essentially acquitting them based on the out-of-court settlement.
Coptic villagers told Watani newspaper that authorities had recently visited the site in preparation for legalizing the church building, prompting the attack.
Obtaining or constructing a church building in Egypt was nearly impossible before a 2016 Law for Building Churches, and the Meinin church of the Holy Virgin and Pope Kyrillos had applied for legalization under the law – which stipulates that no church that has submitted its application to officials shall be closed, according to Watani.
Muslim attacks on church buildings create the threat of sectarian conflict that then serves as the pretext for closing them, Ibrahim notes.
"Authorities tell Christian leaders things like, 'Yes, we understand the situation and your innocence, but the only way to create calm in the village is for X [the offending Christian and extended family, all of whom may have been beaten] to leave the village – just for now, until things calm down,'" Ibrahim wrote in a previous article. "Or, 'Yes, we understand you need a church, but as you can see, the situation is volatile right now, so, for the time being, maybe you can walk to the church in the next town six miles away – you know, until things die down."
Should the Christians refuse and demand their rights as citizens against the assailants, authorities smile and say "Okay," he states.
"Then they go through the village making arrests – except that most of those whom they arrest are Christian youths," he writes. "Then they tell the Christian leaders, 'Well, we've made the arrests. But just as you say so-and-so [Muslim] was involved, there are even more witnesses [Muslims] who insist your own [Christian] youths were the ones who began the violence. So, we can either arrest and prosecute them, or you can rethink our offer about having a reconciliation meeting."
The dejected Christians see no alternative but to comply, or else their young men will go to prison and be tortured, Ibrahim notes.
Islamist assailants are further emboldened to attack the next church about to be legalized, he adds.
In the Beni Suef attack, five Coptic Christians illegally held without charge for a month were released on May 21. One of them, Farag Sehata, lost his job due to the detention, his brother told Watani. Sehata was unable to provide proof to his employers that he was in police custody because, not wanting to admit holding him illegally, officers refused to give it to him.
The Meinin village church had used its now-shuttered building for about 10 years, according to Watani. It is one of 3,370 churches that Samuel Tadros, a senior fellow at the Hudson Institute's Center for Religious Freedom, said have applied for licenses. Earlier this year the government announced the legalization of 53 church buildings under the new law, all constructed before the 2016 church building law went into effect.
Delta Church Attack
Another church that applied for legalization under the new law was attacked by Muslims who feared it was about to be legalized, according to Watani.
Muslims at a mosque in Al-Shuqaf, near Housh Eissa in the west Delta governorate of Beheira, on May 26 reportedly used mosque microphones to call on villagers to attack the church.
"The mob also pelted the Coptic villagers' houses with stones, damaged the priest's car, and set on fire a motorbike that was parked in front of the church," Watani reported. "Seven Copts suffered slight injuries. The Coptic villagers claim that the nine Copts who were arrested had been caught randomly in what has now become common practice by the police in order to pressure the Copts into 'conciliation,' so that no legal action would be taken against the Muslim culprits in exchange for setting free the Coptic detainees and ensuring a swift end to hostilities."
With the intervention of local political and security officials, the Coptic Christians and Muslims forged an agreement allowing the church building to remain in use if charges were dropped against the assailants, according to Watani.
The church is among those that have applied for legalization under the 2016 law, which eases building and restoration restrictions for the first time in centuries.
Egypt was ranked 17th on Christian support organization Open Doors' 2018 World Watch List of the countries where it is most difficult to be a Christian.
If you would like to help persecuted Christians, visit http://morningstarnews.org/resources/aid-agencies/ for a list of organizations that can orient you on how to get involved.
If you or your organization would like to help enable Morning Star News to continue raising awareness of persecuted Christians worldwide with original-content reporting, please consider collaborating at https://morningstarnews.org/donate/?
Photo: Beni Suef Governorate, Egypt. (Wikipedia)
###
© 2018 Morning Star News. Articles/photos may be reprinted with credit to Morning Star News. https://morningstarnews.org
Tweet: https://twitter.com/morningstarnewz/
Facebook: https://www.facebook.com/MorningStarNews
La terra torna a tremare, scossa di terremoto a Salerno: paura tra gli abitanti